I worked for Newsweek from 1989 until 2001, as a Washington correspondent and as a roving Rocky Mountain special correspondent.  Much of newsweekly journalism is a collaborative effort with a premium on insightful reporting from the field, and I'm proud to have been a witness to some momentous events.
Here are a few cover stories I had a hand in reporting:
Click on the image to read more.
---
Here are a few single bylined stories, including my infamous "Skydiving with the Flying Elvises" story, a sidebar to the cover story on adventure sports, which I co-authored. Click on the image to read the article.
Skydiving with Elvis: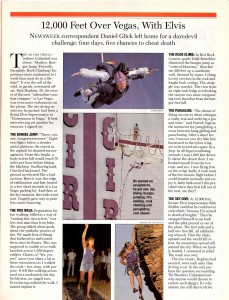 A profile of scientist W. French Anderson, a genetic therapy pioneer: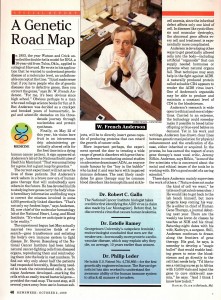 Hunting for Siberian tiger poachers: